Here at Goddess Enchantments we do subscriptions boxes differently. You will never find yourself locked into a monthly payment, our boxes are limited due to their handmade nature and every month there is a release video in my closed Facebook group talking you through the theme and energy of the box. You also get a sneak peak where i show some of the tools you will be receiving.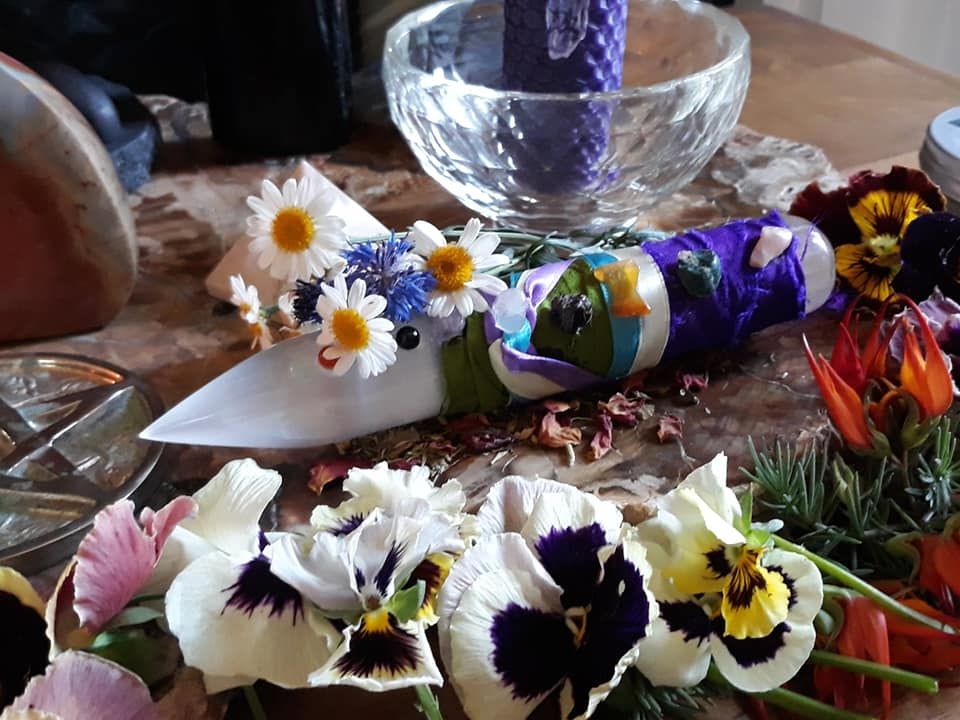 Many of my customers refer to my Enchantments Box as a mini course in a box, setting us apart from others who provide monthly boxes. Your box comes with a link to a 1.5 hour long video with myself where you will learn how to work with your new tools, how to work with the energy of that months theme and we will do Ritual/Journey together.
Some of our previous boxes have been -
The Lower Realm ~ Working and Meeting Your Spirit Guides
Gaia Planetary Healing
Pathworking With Elen Of The Ways
Ancestral Healing Through Crystal Grids
All the tools within our boxes are handcrafted by myself with some boxes collaborating with local artists. You'll never find wholesale incense, bulk purchased paraffin candles or any other item made on mass and purchased wholesale within our subscription boxes.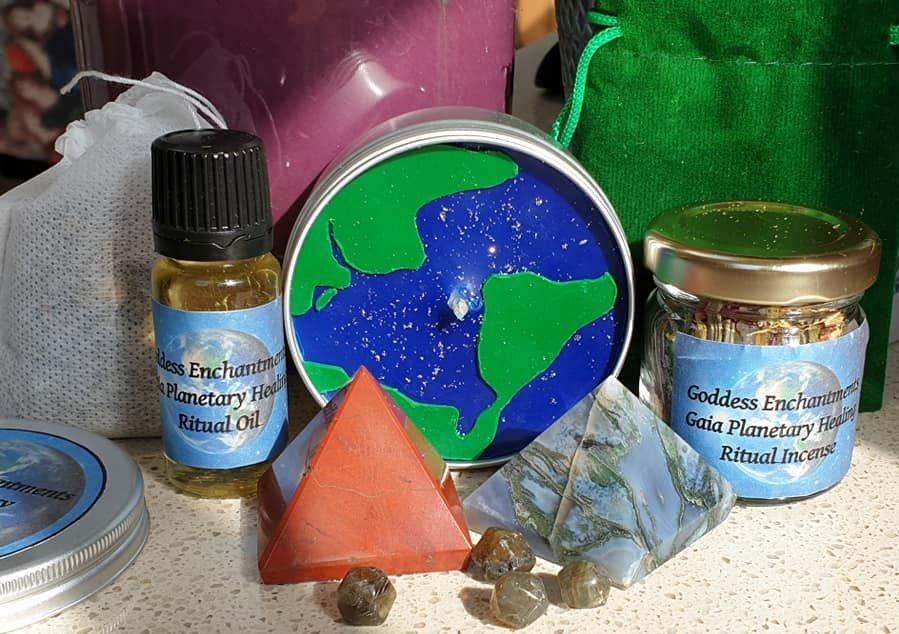 You will also never find a tool in one of our boxes just because, to fill it out or look pretty (although our boxes always look gorgeous!). Every tool is there for a purpose, to be used and worked with to enhance your own spiritual practice, magick and knowledge.
I often post videos of the making of incenses, oils and other items from the box within my group so you can start to connect with the energy of the tools before they have even started their journey to your front door.
Our boxers are always sold a month in advance. They are released on the 11th of the month at 10 a.m within our closed Facebook group and you are always purchasing the box of the month ahead. So for example on the 11th of October you would be purchasing the November subscription box. Boxes are sent out within two weeks from the 15th of their month. Due to high demand for our boxes and the fact they are limited due to their completely handmade nature they do usually sell out completely on release day, so to be the first to see the latest box check in with the group on the 11th.
Join our closed facebook group HERE