Goddess Circle Digital Subscription 2023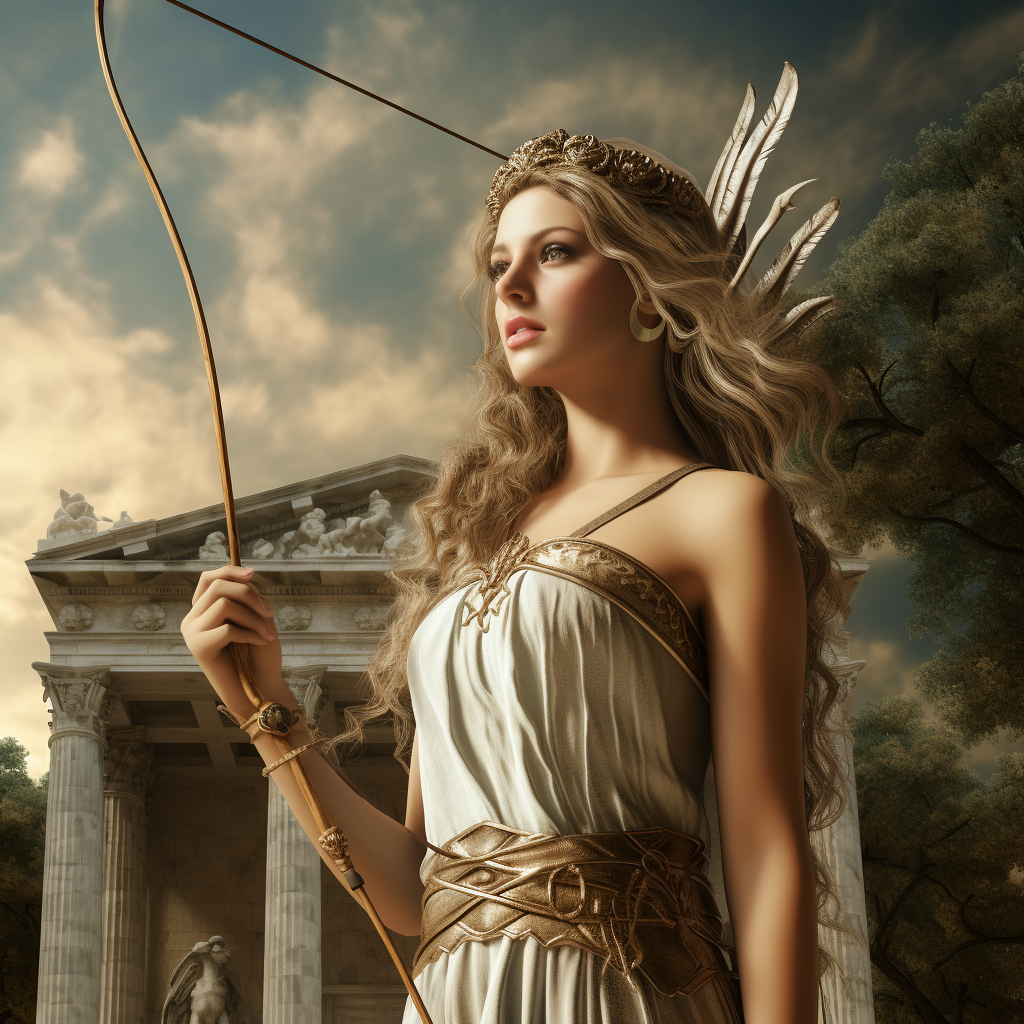 Currently the world is in a messy place and we are all on a tighter budget but in desperate need of spiritual practice/healing and guidance more than ever before! I decided to make our Goddess Circle a Digital Subscription for 2023 which is open worldwide, has no postage charges, is affordable each month and allows you to choose when and what spiritual tools you would like to add to your collection throughout the year.

I am seeing more and more clients for healing sessions and readings struggling with stress, anxiety and ill health from everything going on in our world. This offering has been created to bring you something just for you, some moments of self care and opportunities for healing and expansion each and every month.

For those who purchased our physical boxes during 2022 the format of the Book Of Shadows Pages will remain the same, with the paper available in our store, so you can continue to have a cohesive collection.

If you are new Welcome! We put a lot of time and effort into making beautiful Book Of Shadows Pages, worksheets and workbooks which you can see examples of on our youtube channel Goddess Enchantments.

This digital offering is jam packed with goodies each month, we are still meeting a new Goddess and now there are Guided Journeys and so much more. Throughout the year I will also be making Exclusive tools such as oils, incenses and candles only available to subscribers, as well as offers and special crystal offerings too. So for those who still want some physical tools or something no one else can get there will be the opportunity to buy supportive tools for your monthly practice. Equally if you just enjoy the digital content you have no need to buy anything extra!
On the 1st of each month you will receive a link and password for a members only page which will hold all your exclusive content!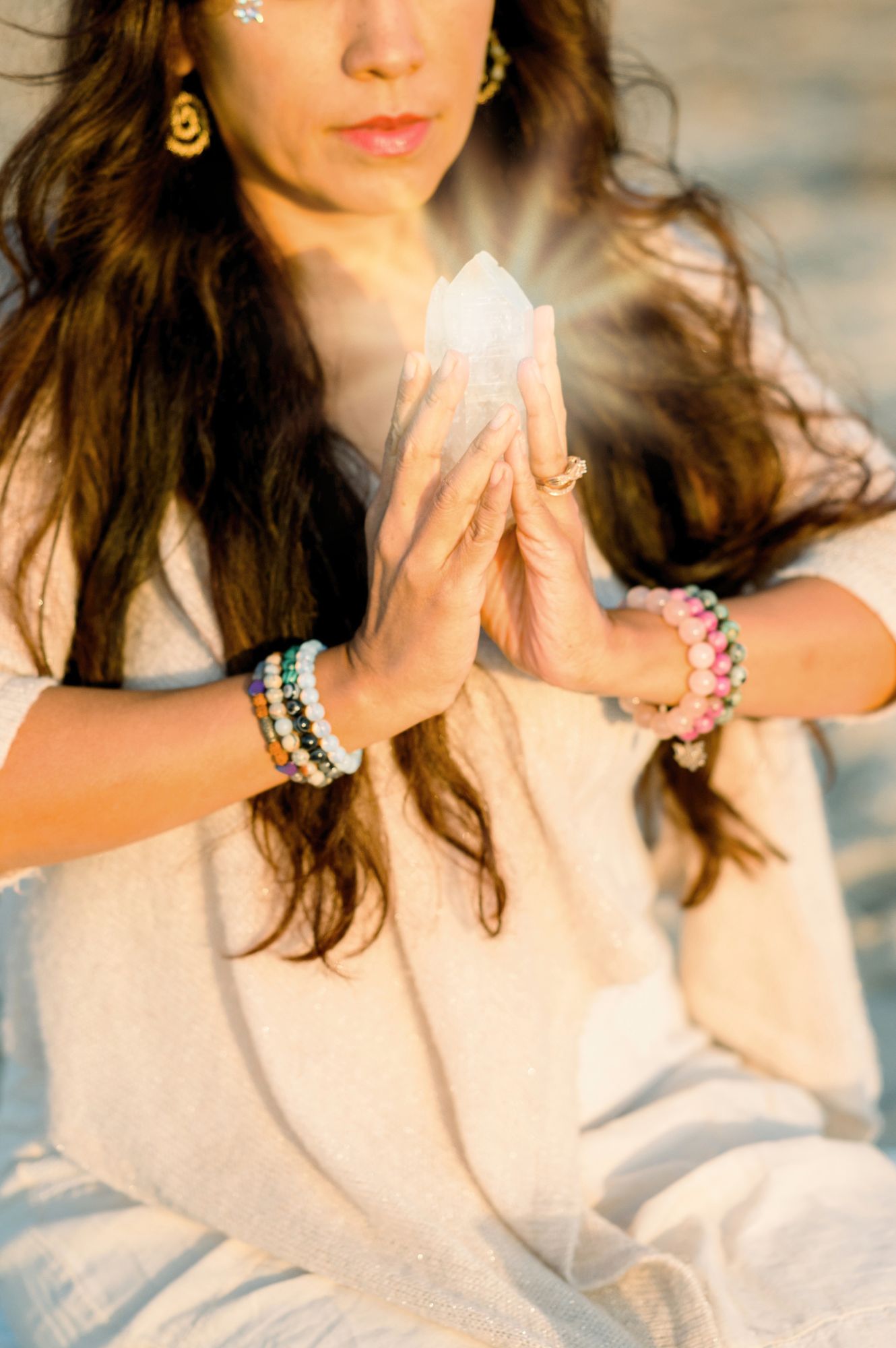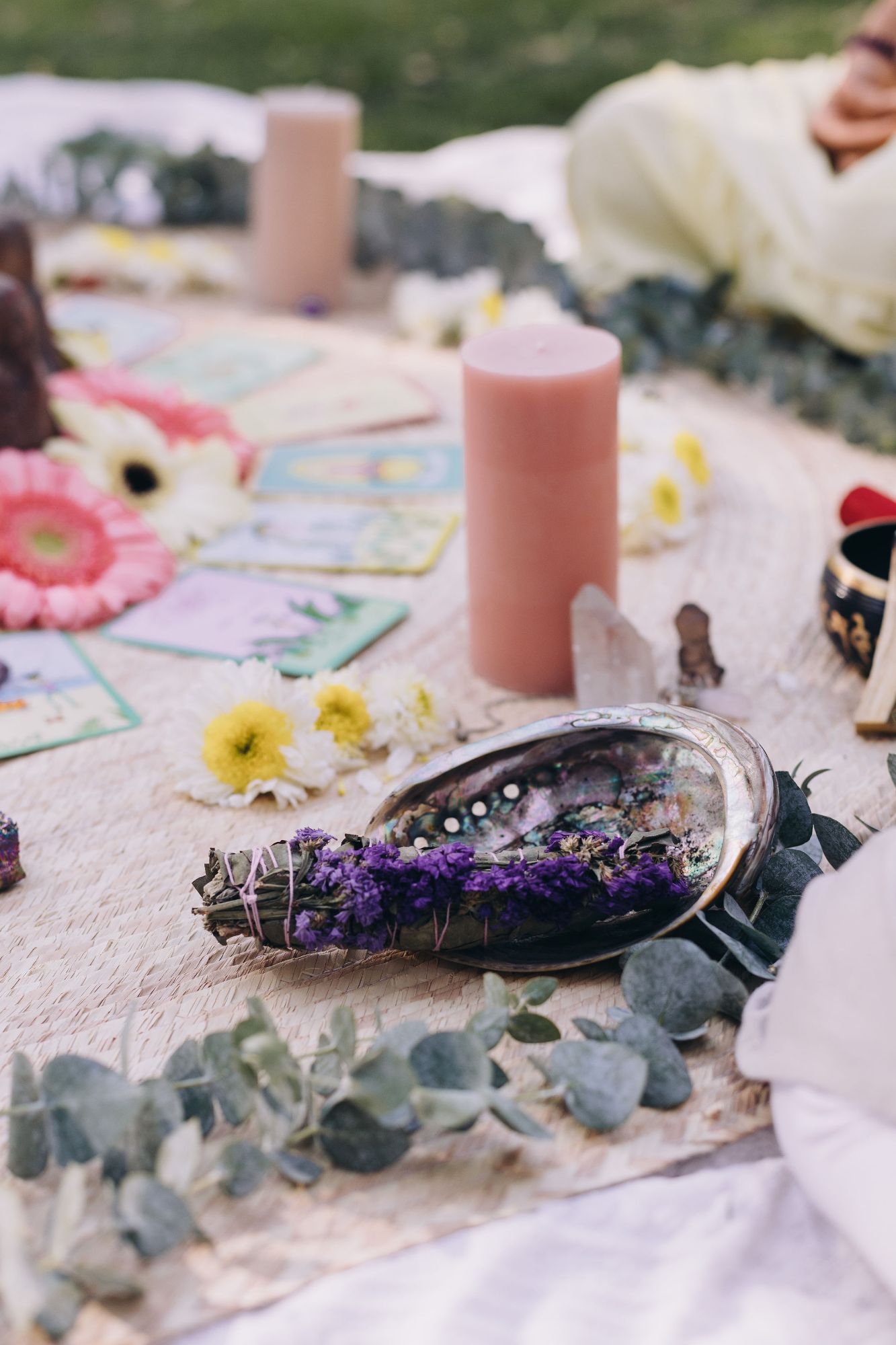 Over the coming year we will meet 12 New Goddesses, hone our ritual skills, learn kitchen and green witchery, work with the Tarot and journey deep within as well as to other realms to experience healing, connection and spiritual advancement!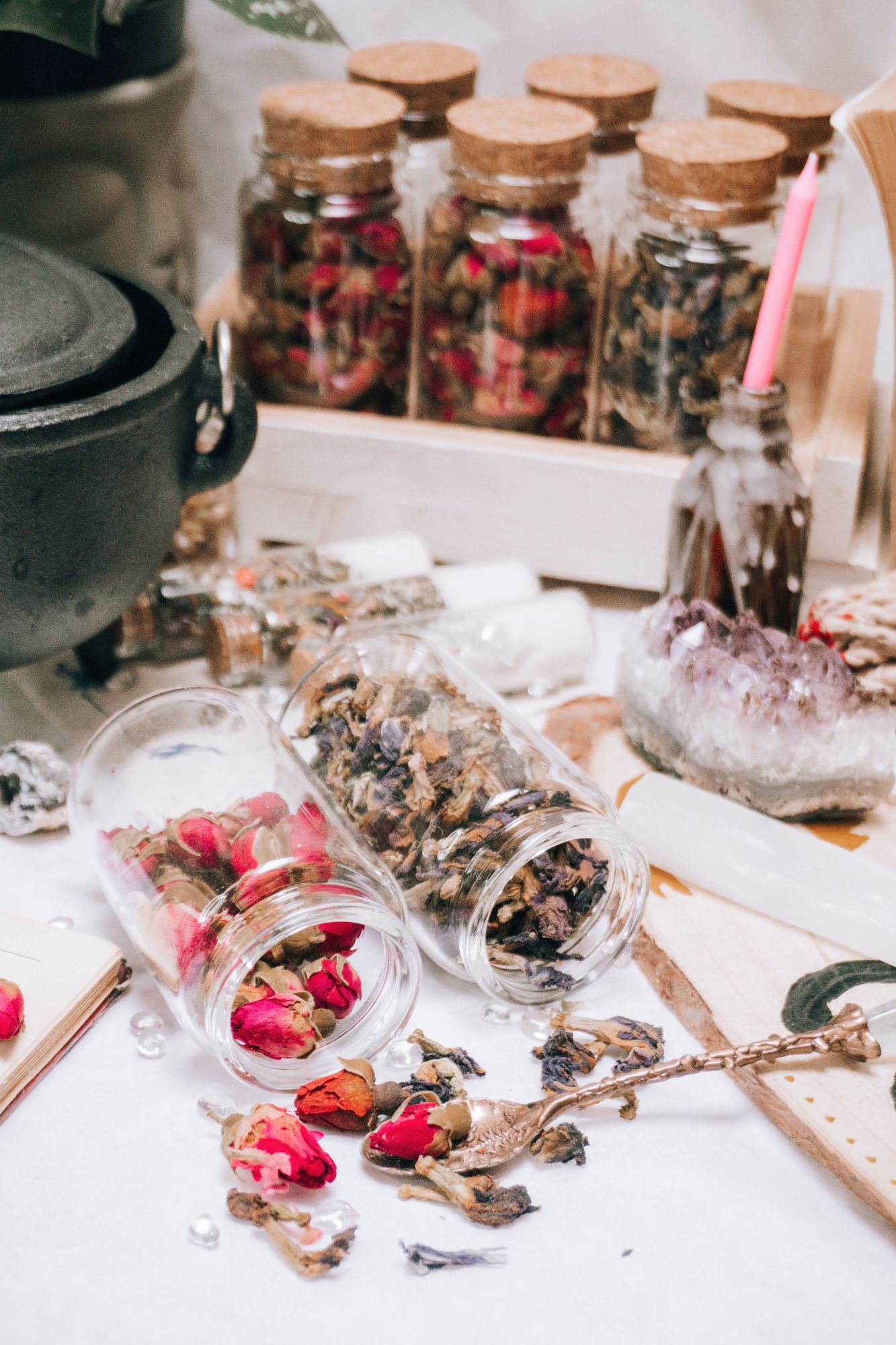 WHAT IS INCLUDED EACH MONTH
A Guided Journey Inlign With The Months Energy - Be led by myself into the magickal realms to meet with guides, deities, manifest, heal and so much more. Each month's journey is tailored to the energies of that month and/or the Goddess we are learning about. It includes an introduction for those new to journey, a journey explanation and breathwork.
Goddess Of The Month - Learn about a new Goddess each month, her history, story, correspondences and more. It will include an Audio where I talk to you all about the Goddess and introduce you to Her before we start our months content.
A New Moon Workbook For The Month - A detailed workbook containing the energy of the months new moon, correspondences, prompts, practices and rituals guidance. (PDF)
A Full Moon Workbook For The Month - A detailed workbook containing the energy of the months full moon, correspondences, prompts, practices and ritual guidance. (PDF)
Spell Of The Month With Full Instructions - An exclusive spell only available to subscribers inlign with the months energy. Includes everything from the tools needed to full instructions, in our BOS page format perfect for printing. (PDF)
Members Month Ahead Group Tarot Reading - Front facing video group month ahead tarot/oracle reading where I pull the cards and talk about what the community can expect from the upcoming month. Guidance on everything from spiritual to practical day to day covered.
Book Of Shadows Page Of The Month - This may be a herb, crystal, tool, sabbat or something else magickal. Learn about the energies, uses, history and more. In our BOS format so looks beautiful printed. (PDF)
Shop and Academy Discount Code
Extra Members Page Content Every Month - Including multiple Recipes, Crafts and Spells
Bonus Content (Varies each month)
JOIN ME FOR AN EXCITING YEAR OF GODDESS BASED SPIRITUALITY AND HEALING!
Members page links are sent out the 1st of their the month. The email will be sent to the email address you use through your paypal account to sign up so please make sure it is up to date and also add us to your contacts/safe sender link contactgoddessenchantments@gmail.com
You will need an account on our website to access the members page, please be sure your email matches between your paypal and website account so we can find you to add you to the member only content!
The date you subscribe will be your monthly billing date. As our subscription goes out on the 1st of the month payment is taken the month before so to receive August as your first month sign up by end of July.
To subscribe simply click the button below and follow the instructions to sign up.
Open Worldwide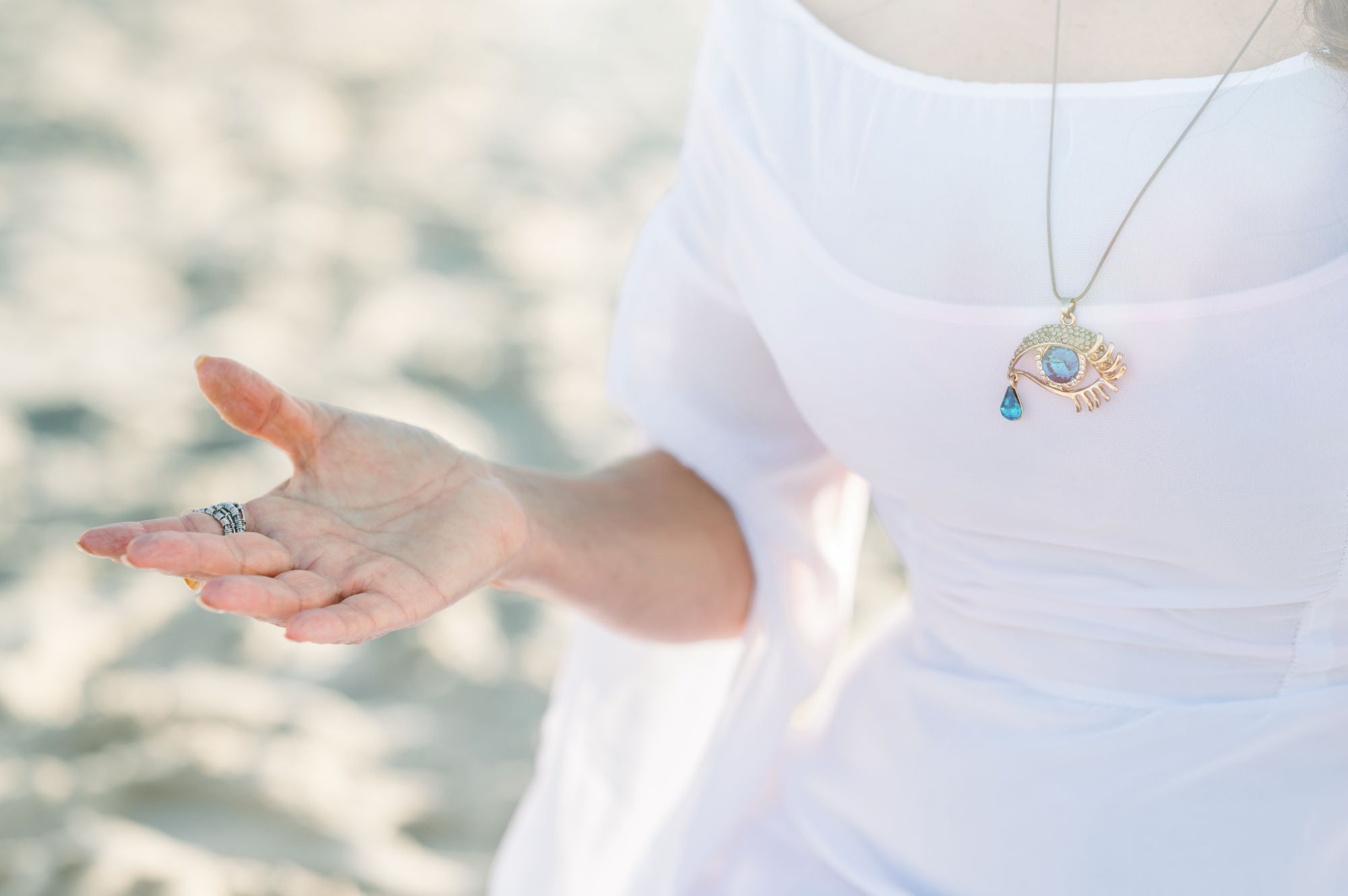 Be part of our facebook community where I post lots of additional content, do lives, post our stockings and so much more.
Join our closed facebook group HERE
Once your subscribe you will be re-routed back to the Goddess Enchantments website. You can unsubscribe any time by logging into your paypal account and going to subscriptions!